Ugoos Amlogic AM1 firmware update version 0.0.3
Ugoos Amlogic AM1 firmware update version 0.0.3
This is first update for new Ugoos Amlogic box.
From today, all Ugoos AM1 users can see update notification from OTA center. V.0.0.3 comes with Ugoos launcher, so AM1 is the third device with it in standard firmware.
Ugoos launcher offers:
- Variety of nine color themes for main launcher elements
- Customizable background: you can choose from a list or use system background
- Customizable desktop icons: amount on one screen, border size, icon background
- New category selector: eight categories + one with all applications
- Quick start of main application from every category
- Adaptive remote controller support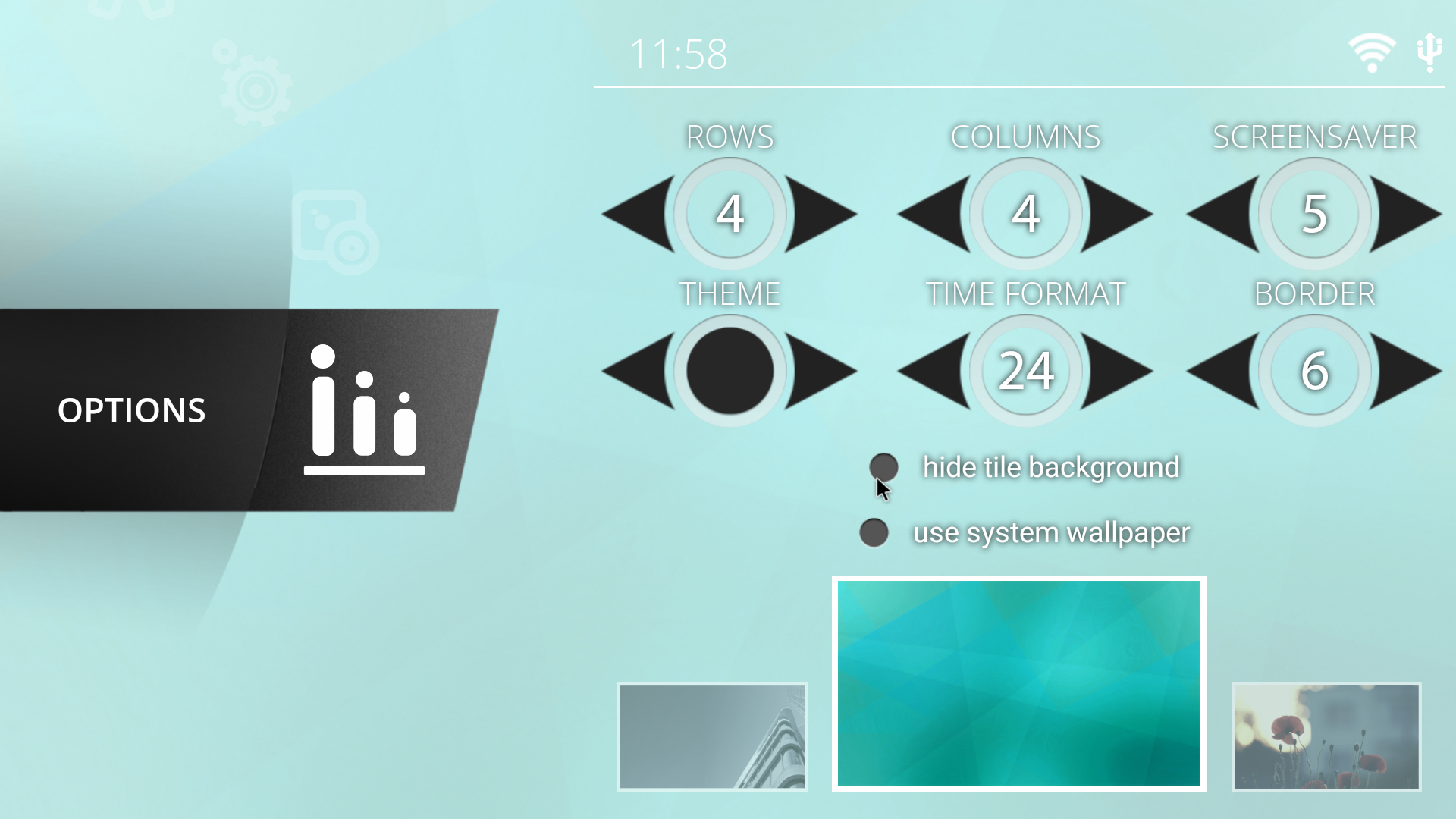 In this release, we added root access. Root feature let you access to the entire operating system of your TV Box and can do anything. By default, you don't have root access to your own Android device, and certain apps won't function without root access. Device rooted without reboot, but if you want to undo all changes, system will ask to restart device. Activate Root access you can: Settings - Ugoos settings – System – Root.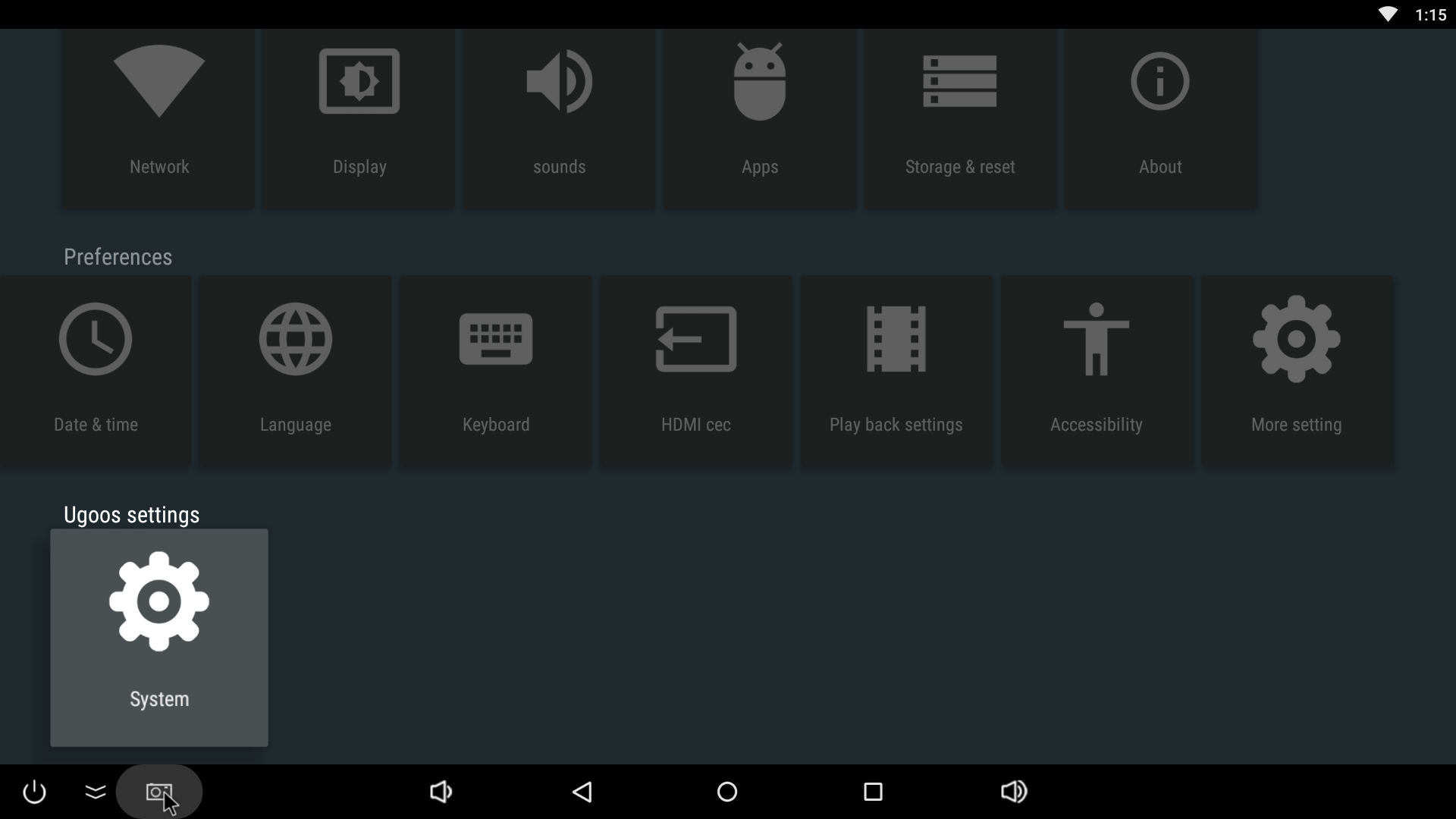 Power menu extended in this release. We added main power options in menu:
Sleep
Reboot
Reboot recovery (device restarts with recovery menu before main system starts)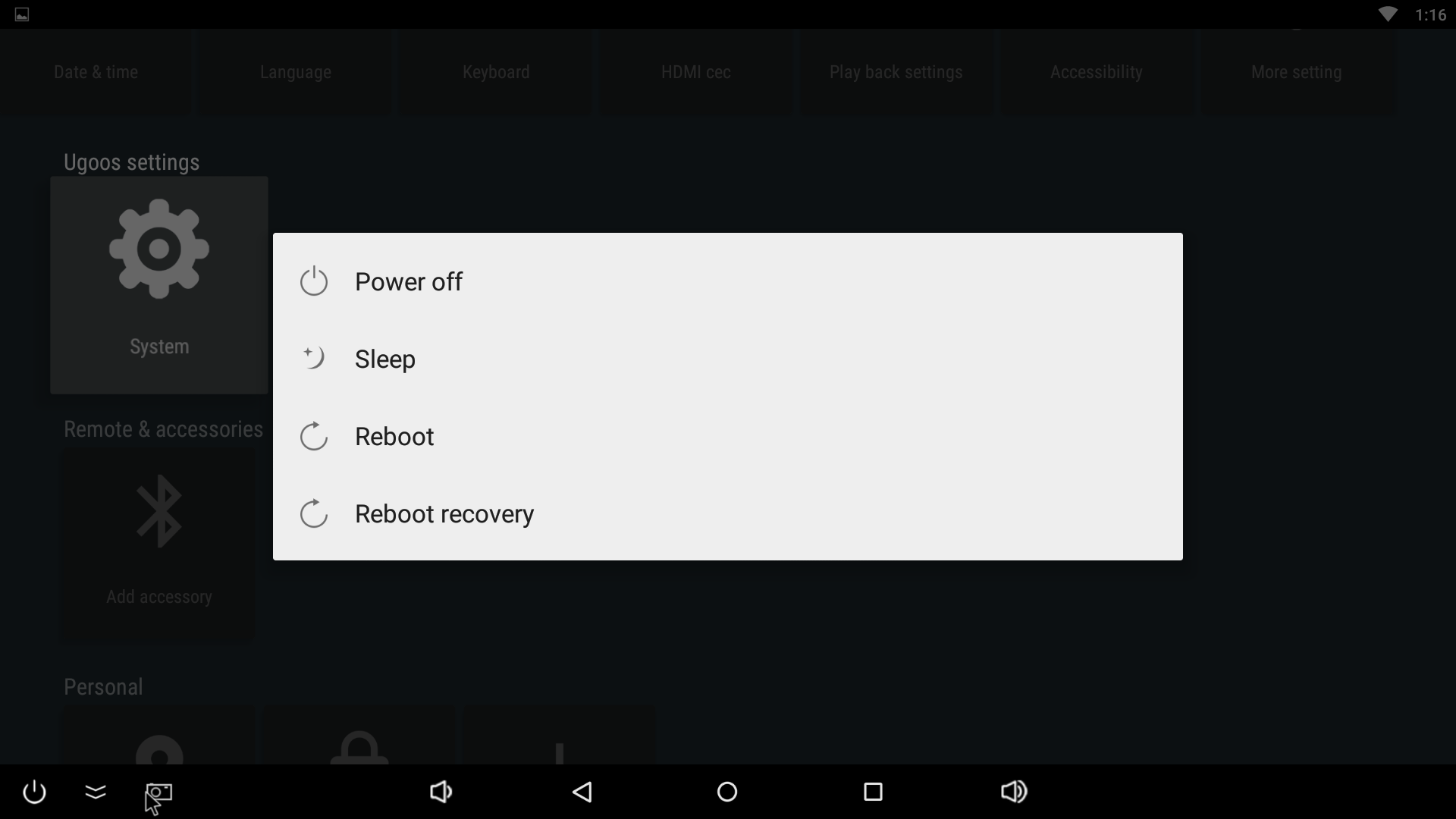 With new update comes new remote controller layout. New layout fix problems when some users can't awake device after sleep.
Some users had problems with OTG usb port that turns to a slave mode and doesn't work with airmouses and pads. Now we add automatic slave/active mode for this USB port
Changelog:
v.0.0.3 - 03/02/2016
-NEW-
Added Ugoos Launcher
Root support (switch in menu)
Extended power menu options
-FIXES-
v.0.0.2.b
-FIXES-
Support new remote layout
USB OTG port now turn to slave/active mode automatically
If you don't see update massage on your device, you can check it by yourself:
Settings – About – System update – online update
If you don't have internet connection on your box you can manually download OTA update file from our Download Center and upgrade your device manually.
Amlogic AM1 full firmware v 0.0.3
---
Also find us on:
---
Comment(S) (8)
Comment by TMT | Friday, Feb 5 2016, 09:53PM

After the update the remote doesn't work. Only works the power button to down load the volume. Also, the wifi range is poor. If I put off the antenna works as fair as with it. I don't test it before the update.

Comment by TMT | Friday, Feb 5 2016, 10:05PM

BTW, the OTA update service fails too.

Comment by TMT | Saturday, Feb 6 2016, 01:18PM

The USB connector closest to the sd card reader doesn't work

Comment by TMT | Sunday, Feb 7 2016, 04:16AM

With the update the boot time is longer. From 20 to 30 seconds. I've seen your video preview https://www.youtube.com/watch?v=IahmEuJUs4I and the and in mine's the A1 SD Bench drops a poor read and write speeds; 70MB/s and 15MB/s. Is it another firmware bug?

Comment by TMT | Sunday, Feb 7 2016, 04:35AM

There is not an option to run an remote server to control from another Android in the network. Do you plan to add this feature in your rom? Thanks

Comment by TMT | Sunday, Feb 7 2016, 09:26PM

I've installed the firmware with usb burning tool and now the usb works. The ota don't

Comment by simone | Saturday, Mar 5 2016, 06:08PM

after update via ota, the remote nn longer works ...

Comment by avedis | Sunday, Mar 6 2016, 03:26PM

so let me guess is this update so i can no longer use the device, what is your advice for not being able to use the remote ? seriously though
Успешно отправленно