Firmware Update v0.3.2 for Ugoos AM6 & v0.3.2 for Cube X2/X3 Models
IMPORTANT:
This update will NOT come via OTA automatically. You need manually install this update in order to use it. Using release candidate firmware you still will be able to update your device via OTA, if you want to continue using automatic stable updates.
Noticeable updates and improvements:
Appearance
We finally have switched default wallpaper. Now it is brand Ugoos wallpaper, but you still can switch it at your taste.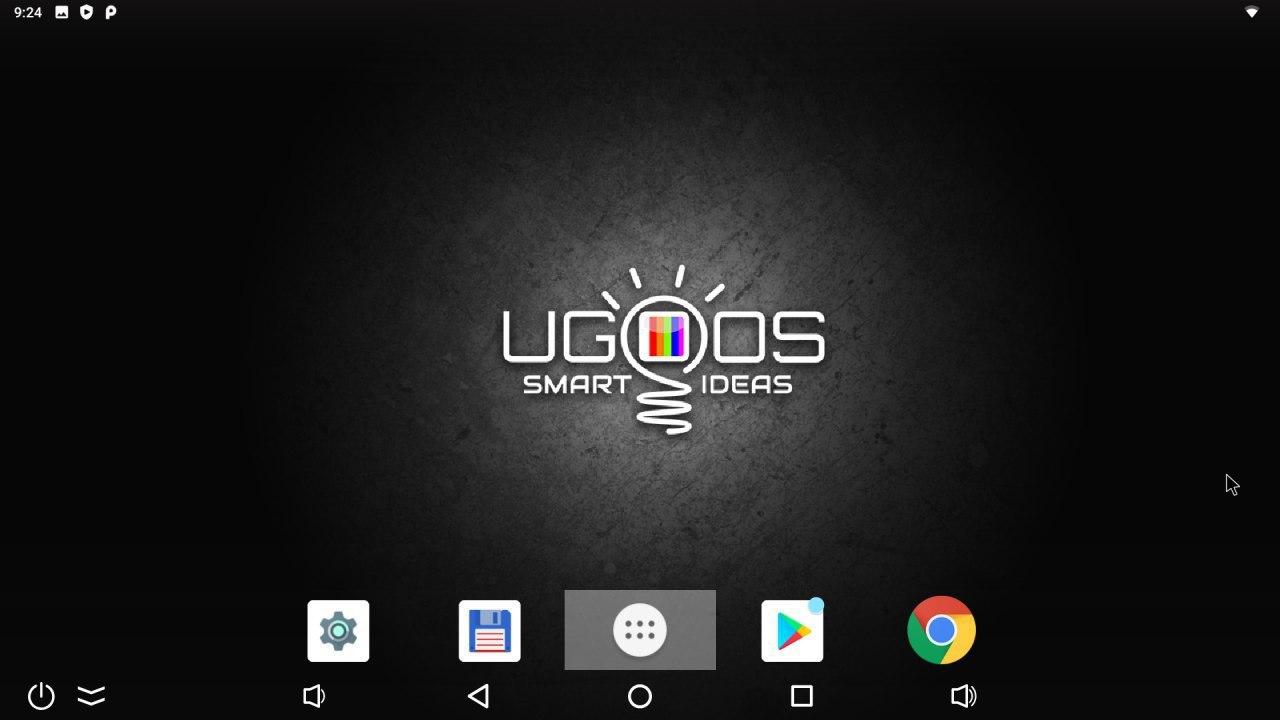 Ugoos Remote
In this update, Ugoos Team is going to present you a brand new service: Ugoos Remote. This service consists of two apps: one is server on your Ugoos device and the second for your Android TV.
In order to activate it, you should proceed: Settings -> X2/X3/Ugoos Settings -> Wireless assistant -> Ugoos Remote. Btw if you prefer our classic Fireasy it is available.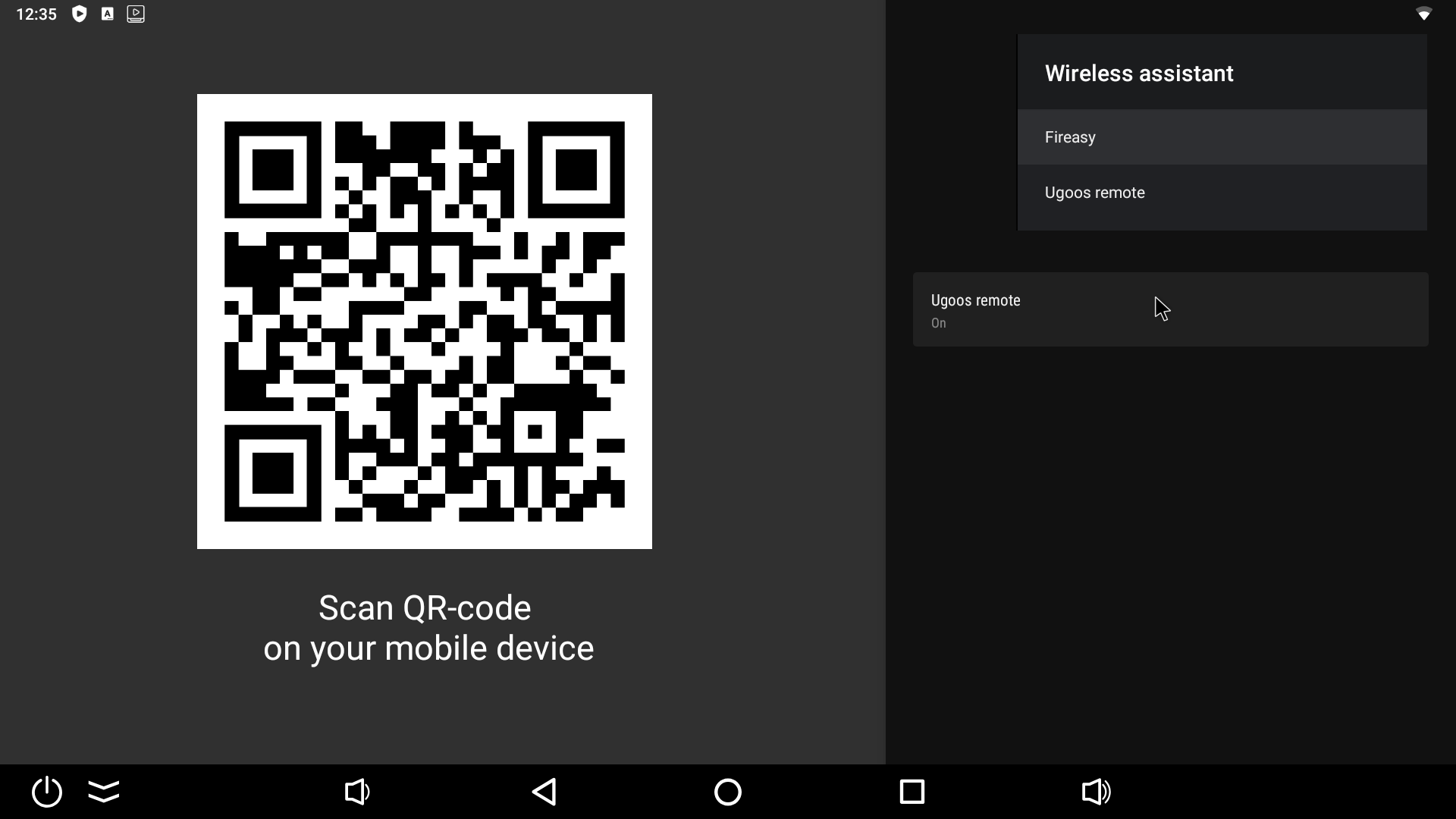 After reboot, Ugoos Remote App will be active and appears in app list, if you open it, you will see status info: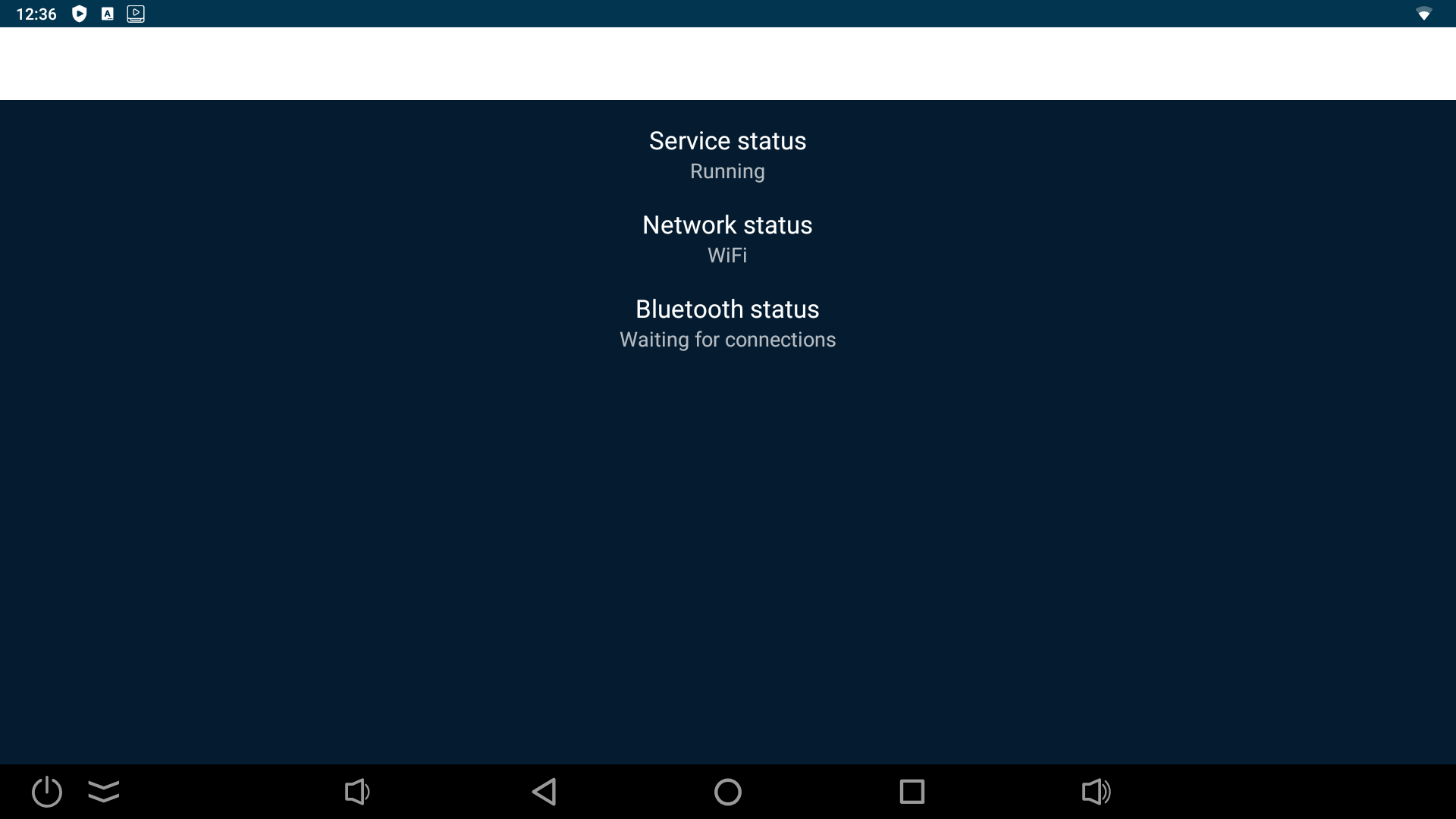 For Remote app you can scan QR code up here on the screenshot or proceed here: https://ugoos.com/public/remote/
Then you need to follow several steps to connect both devices. First, you need to choose what kind of connection you prefer: Wi-Fi or Bluetooth. Depends on your choice you need to pair your devices in few easy steps.
After choosing connection type, you will need to find device in a list and connect it.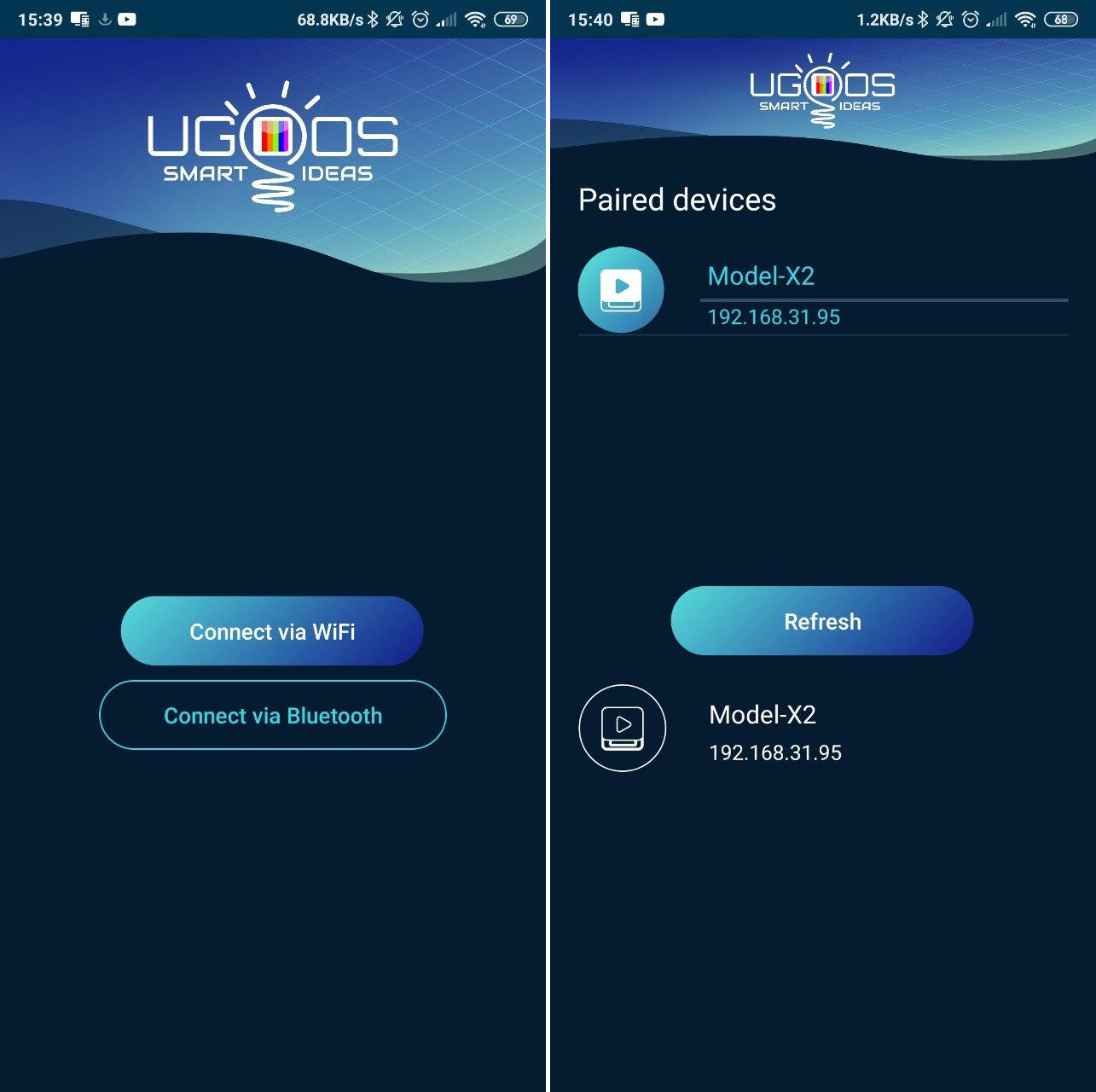 When you choose your TV Box in the list, system will offer you to pair devices. Pair code should automatically appear on the TV Box screen.
After finishing pairing app will notify you that TV Box has been connected to your device and you will see a list of control menus on your phone.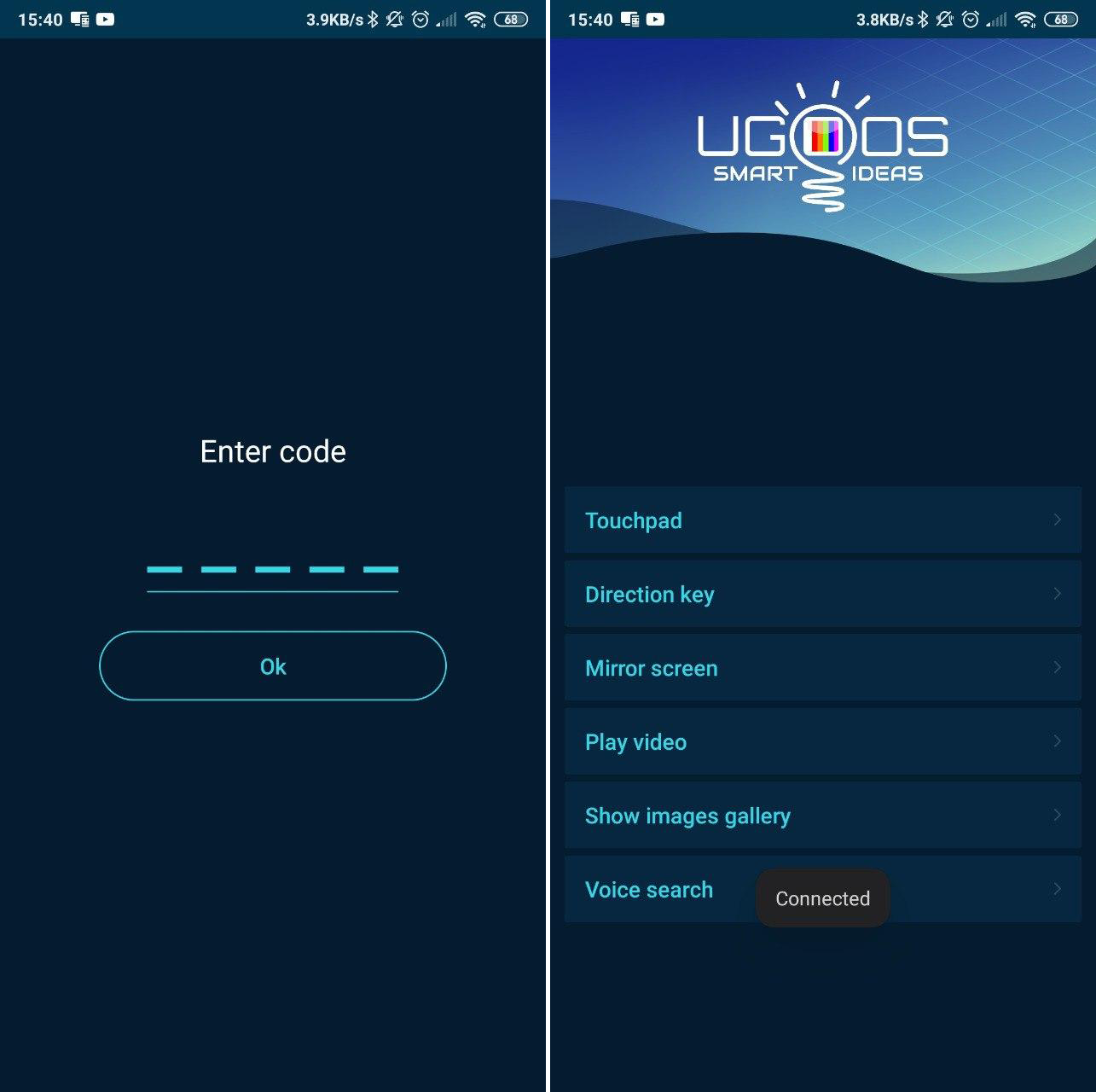 More bug fixes and improvements in changelog
Changelog 1.05.2020 v.0.3.2
1. Fixed multichannel PCM audio problem. Added automatic detection
2. Fixed SPDIF work for 192 kHz 32 bit audio (AM6, X2)
3. Added high resolution audio support in user applications (sample rates higher 48 kHz)
4. Added PCM audio settings
5. Added SPDIF passthrough support when TV connected to AV
6. Fixed crash when exiting hibernation mode
7. Fixed returning to the same mode when use system AFR function
8. Added restoring last active display mode after HDMI hotplug event if possible
9. Added option for power on via Bluetooth (Device Preferences -> Power)
10. Removed CEC shutdown command when device reboot
11. Added option for power off related devices when going to sleep (Device Preferences -> Display -> HDMI CEC)
12. Changed some translations in TvSettings
13. Made TvSettings window translucent
14. Added top margin for Accessory window in TvSettings
15. Cifs, Nfs clients. Disallow enable client if not filled all fields
16. Changed default wallpaper
17. Changed Wireless assistant settings, disabled fireasy by default
18. Added Ugoos remote server
19. Added Remote Control Buttons application (AM6)
20. Added support red, green buttons from new ugoos IR remote (AM6)
21. Video freeze fixed for mpeg-4 videos.
Firmware and Full OTA Pack for Ugoos AM6/AM6 Pro/AM6 Plus v 0.3.2
Firmware and Full OTA Pack for Cube X2 Family v 0.3.2
---
Comment(S) (3)
Comment by Kamil | 01.05.2020

Grat job! Thank You for SPDiF fix. :) Still simulated/fake wifi is required. :) You know HBO GO works just in wifi mode.

Comment by Wayne | 03.05.2020

Thanks but you Am6 links to 0.3.1 firmware ?

Comment by Eugene | 03.05.2020

Wayne, solved now
Успешно отправленно