How to Turn on/off/switch Behavior Power Indicator?
IMPORTANT: This option available only for Ugoos devices based on Amlogic S905x4 SoC like X4, X4Q and Ugoos AM7.
Light indicators on Ugoos devices can be an effective tool to track the activity of your TV Box and its state.
Run Settings->Device Preferences->Power->Power indicator.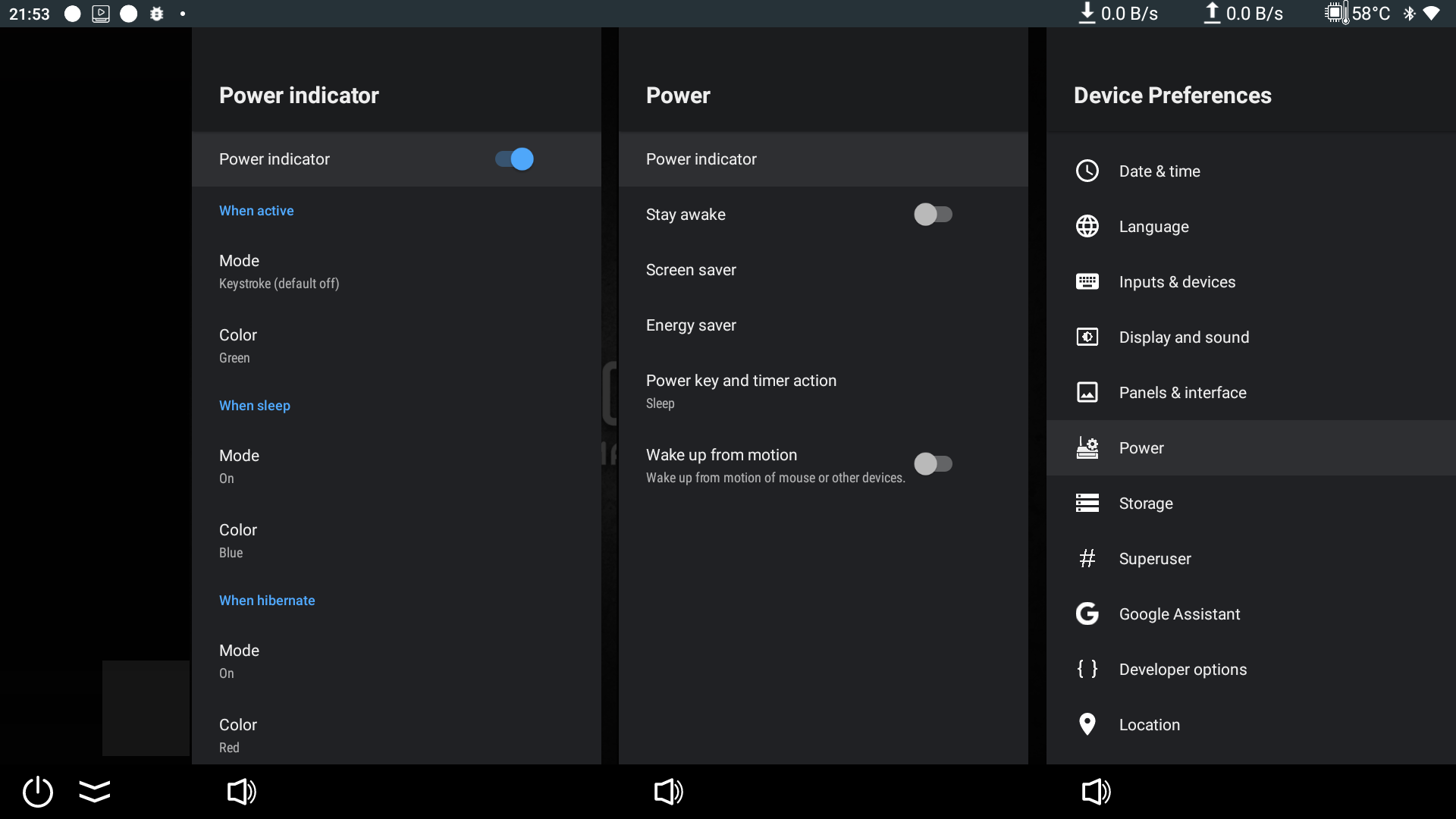 You can set a light indicator on your Ugoos device for different actions during active TV Box usage, hibernation or sleep mode like:
1. Remote control activity
2. EMMC activity
3. CPU Activity
There you can set not only the logo behavior option you need, but even pick a color you like: