Virtual Keyboard Customization
We added ability to choose theme for Virtual Keyboard using RC. If you haven't change color theme before, you can run: Settings -> Keyboard -> Android Keyboard (AOSP) -> Appearance & Layouts -> Theme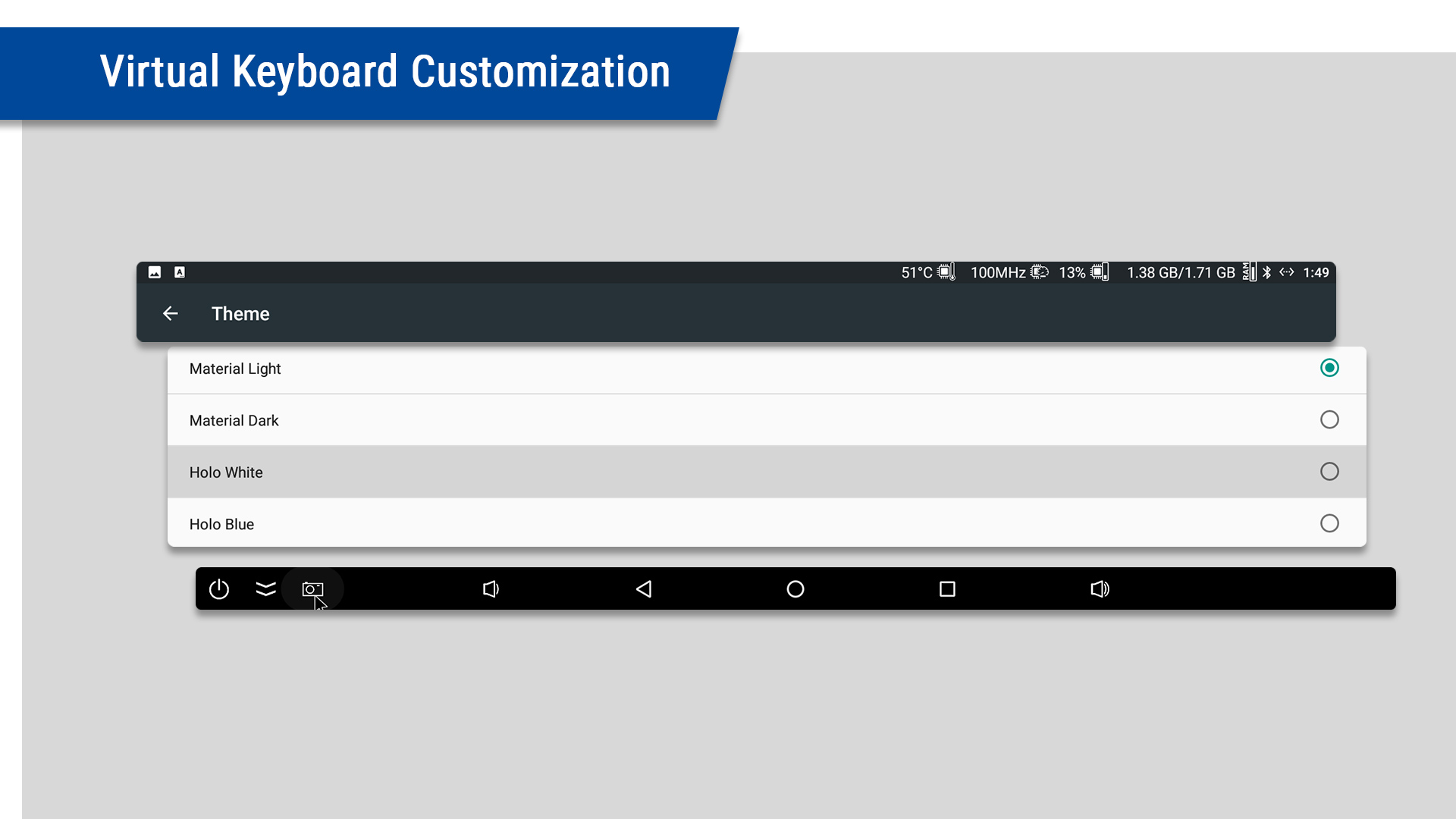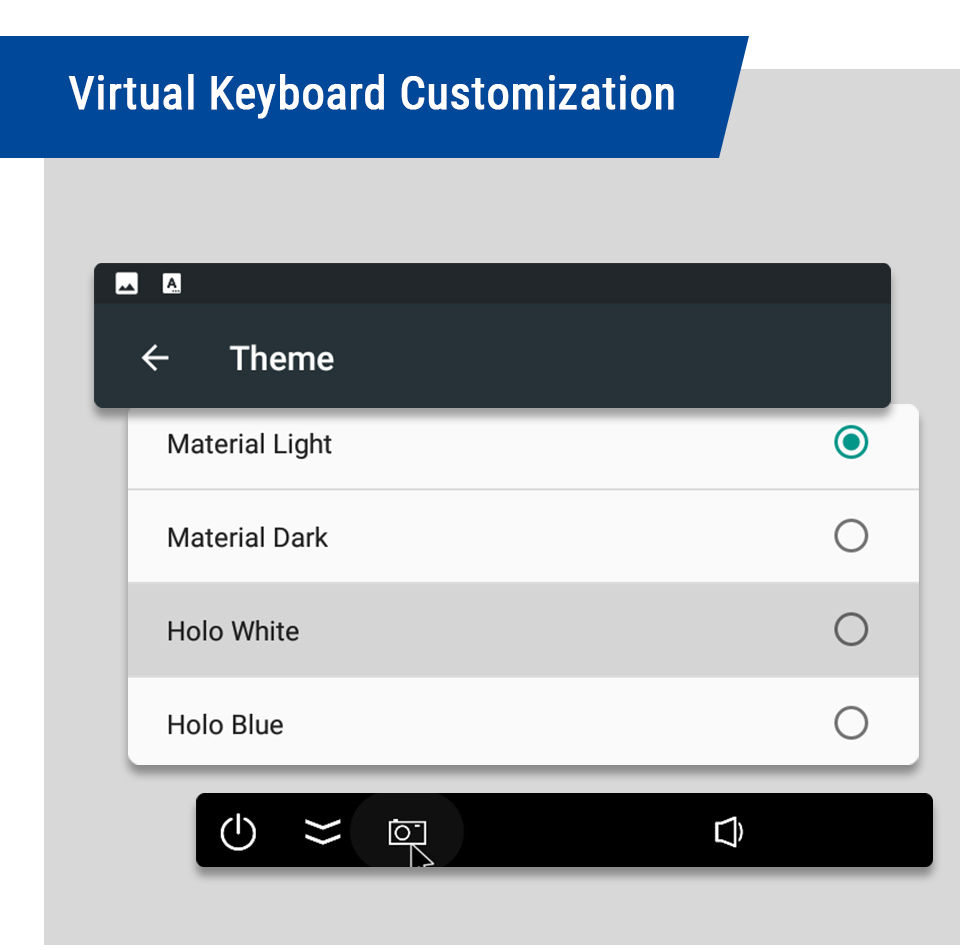 Wireless Assistant
You can control TV Box, play Android games with your mobile device being a wireless gamepad and share media resources with Ugoos Box through the application.
You can activate Fireasy assistant from settings menu: Settings – Ugoos Settings – Wireless Assistant.
Mobile application for IOS and Android devices you can download using QR code on the screen or run ugoos.com/remote/
You can turn on file server in: Settings -> Ugoos Settings -> Fireasy
More details about Wireless Assistant
Gamepad Settings
GS let you extend personalization of your TV Box and get more advantages during gaming process. Just connect your favorite gamepad run Ugoos settings – Gamepad Settings.
After you connect your gamepad or compatible device to the TV Box, the first you need to do is to choose your gamepad from the list of devices. There will be all devices you able to connect via Bluetooth or 2.4 GHz wireless with TV Box except standard remote controller, so you can even customize your special game keyboard or other game-oriented device for playing in your own way.
After choosing the particular game device, you can start to specify your buttons. This process looks the same with hundreds and hundreds PC Games you used to play before. We divided buttons settings and axes settings with a gap in order to systemize long list of configurations. If you have some troubles with names of buttons we have HELP section displaying all standard values. Help page displayed basic gamepad controller with standard values.
In the upper menu, choose previously connected gamepad and set buttons and axes. Save and share profiles with your friends who also have Ugoos and X2/X3 devices.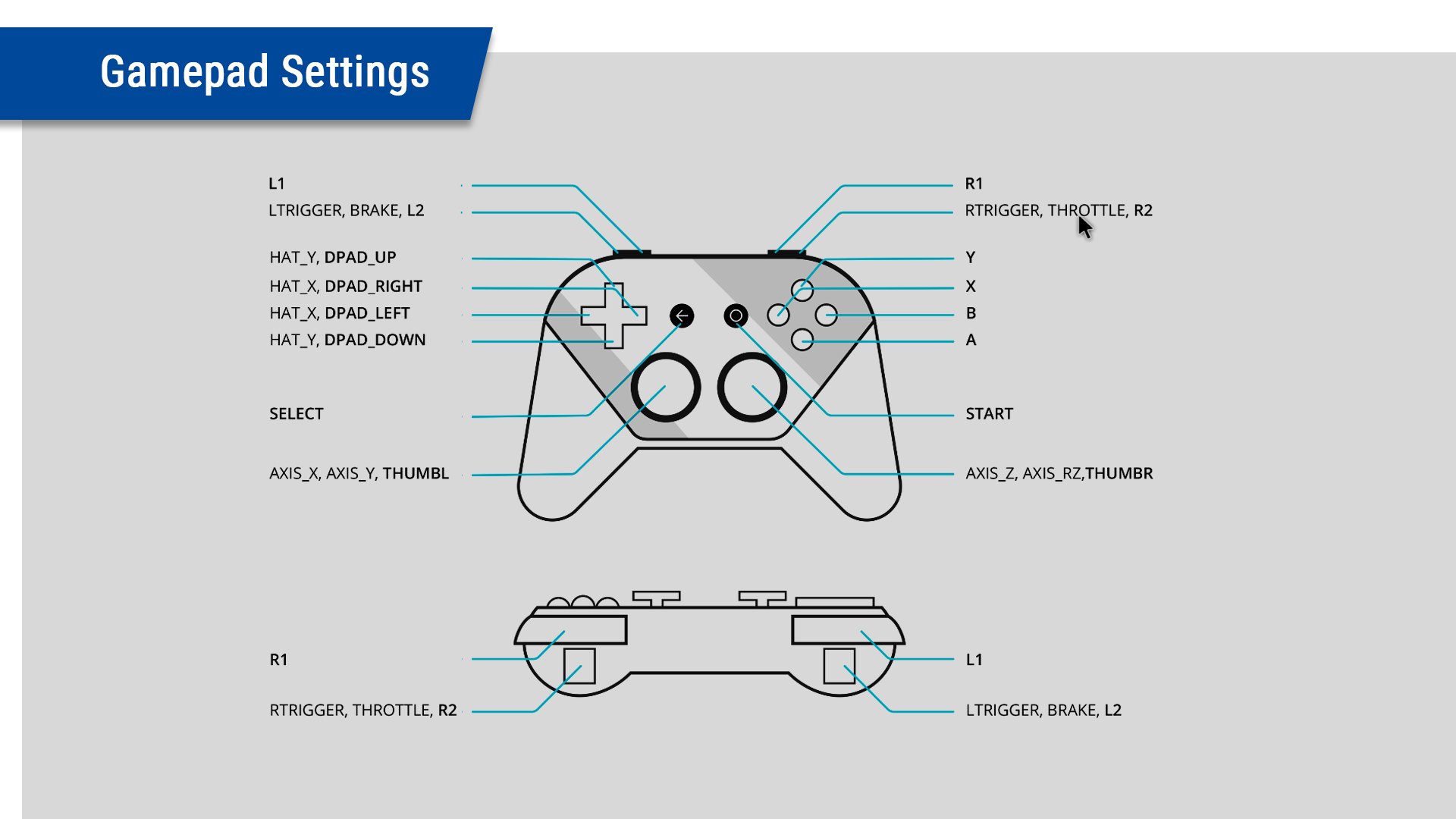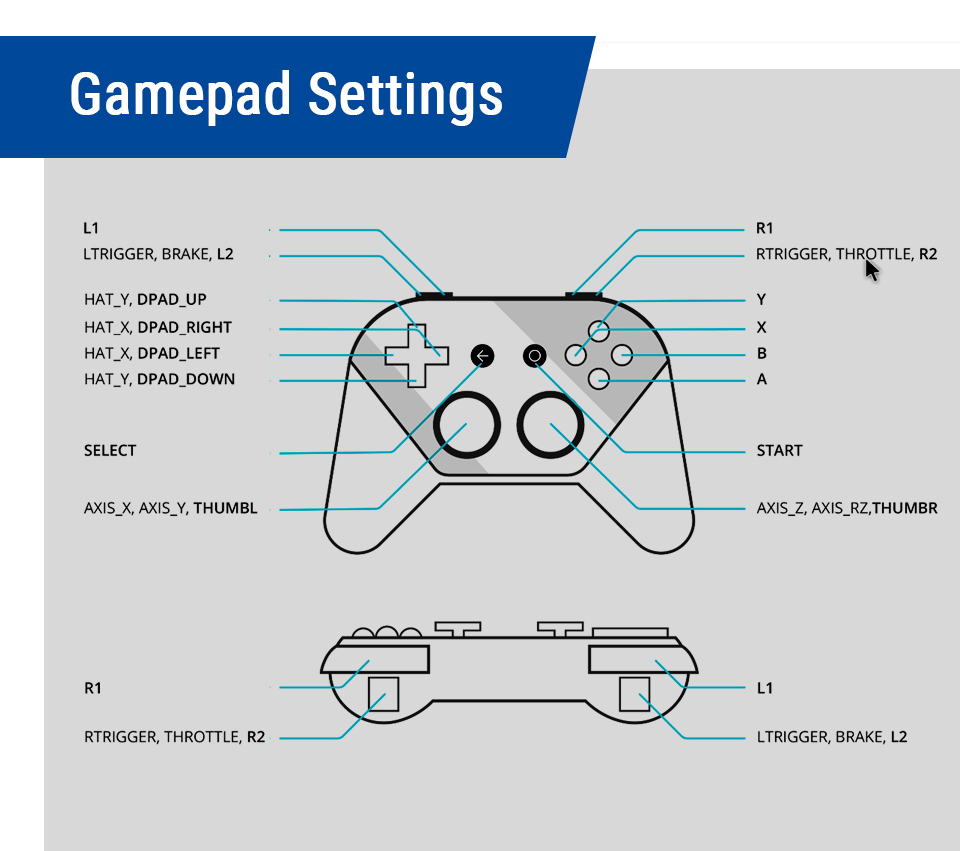 Also, you can use your smartphone as a gamepad, just install our Ugoos remote app: DETAILS
Find us: