Ugoos Devices Update Policy
Ugoos Team provides two types of updates for any Android TV Box:

1. Stable update is provided for all users, who wants to get smooth experience while using TV Box. To get stable updates users shouldn't provide any kind of activity except the moment when device updater automatically gives you ability to get the update. User should just agree in dialog window to download and install it.
2. BETA/Release Candidate update is provided only for experienced users. This is a unique chance to get more new features earlier then standard users and help Ugoos Team to find bugs or provide feedback about those features. RC updates have no schedule, can be announced but not released due to different reasons.
Because it is NOT stable release, you need to provide additional actions in order to install it.
Download OTA files manually from our website (usually we post BETA releases in Blog section) and install it using updater app in Ugoos device settings

Activate "get beta updates" switcher in updater app.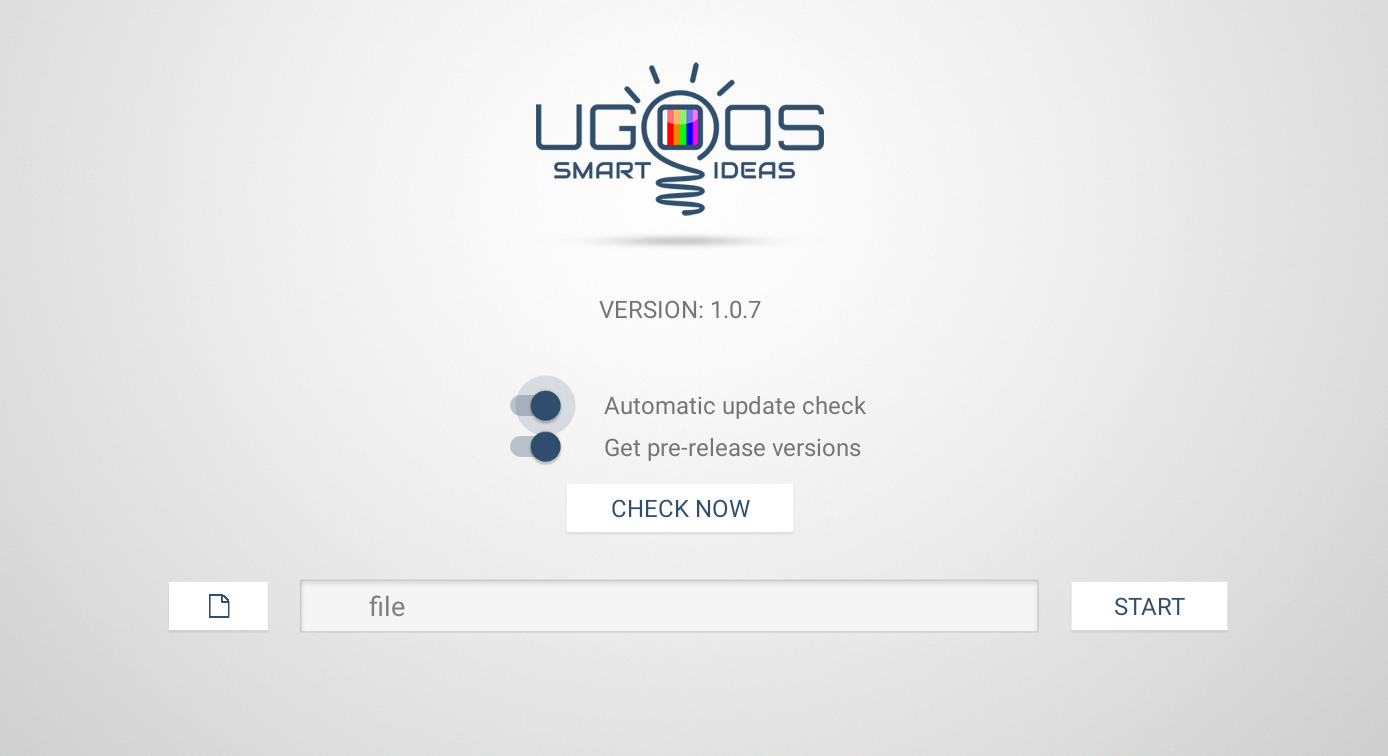 IMPORTANT: Ugoos Team is not responsible for any actions you provide with BETA releases; it is strongly your good will.