Ugoos Remote Pairing & Calibration
Ugoos remote control is a brand-new Bluetooth accessory for any android device, not only Ugoos but any TV Box on the market. The first time appeared as a standard accessory for main Ugoos devices and now also available for separate purchase.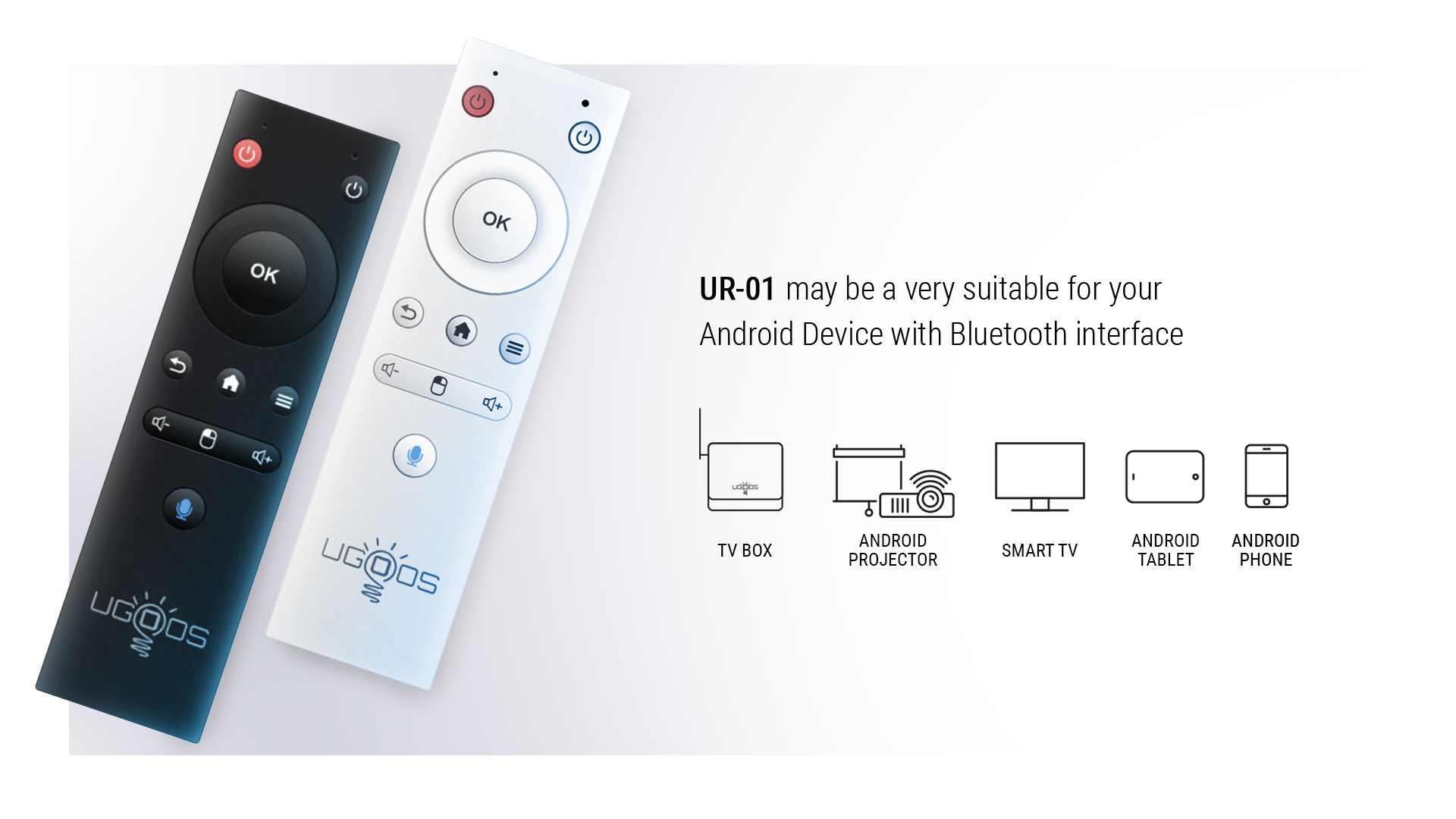 Here is example how does Ugoos AM7 work with it as a standard remote, so it is possible to use both bluetooth an IR functionality.
Ugoos devices have a simple wizard, which is start from the very first time when TV Box powered: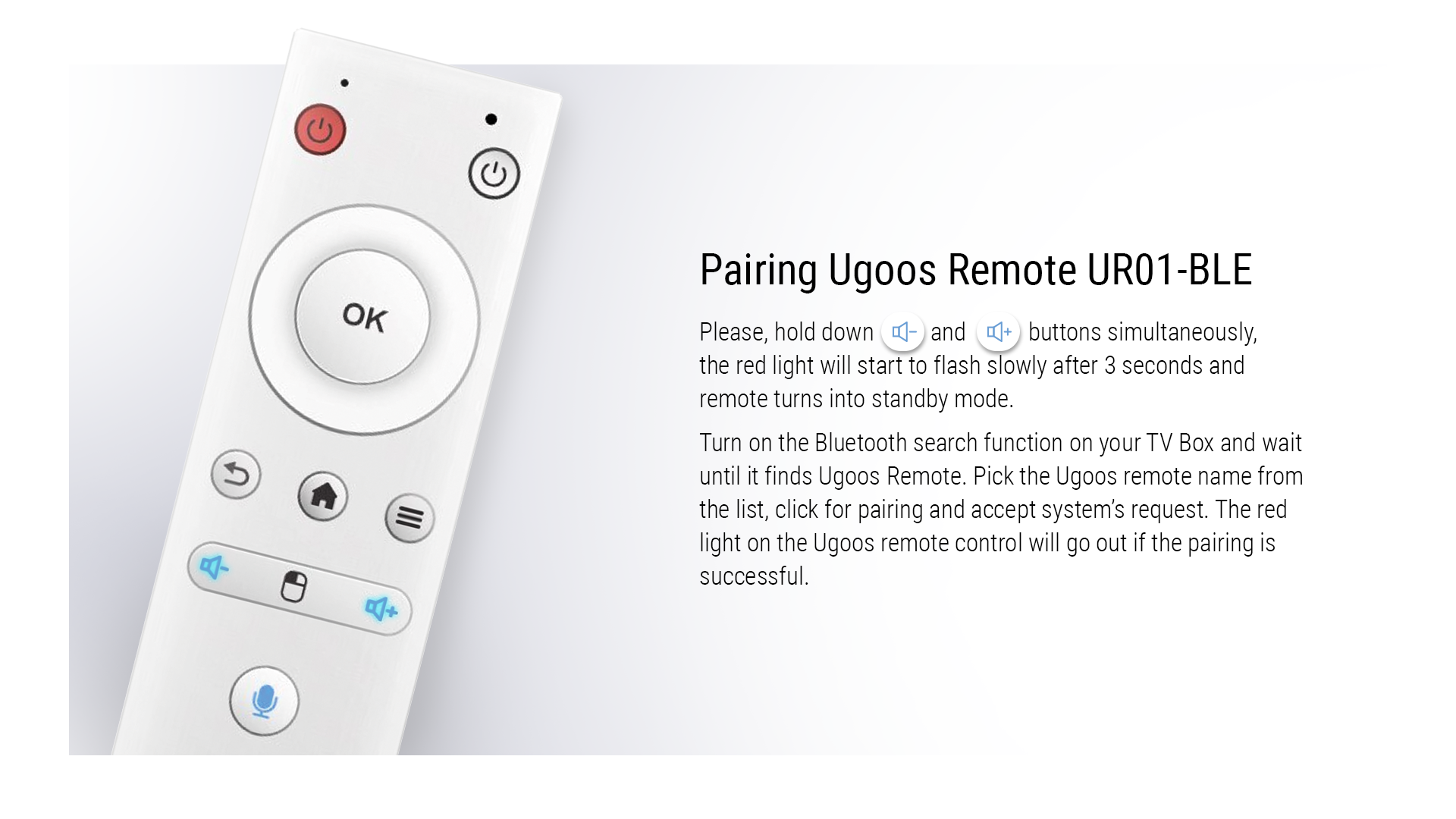 Ugoos Remote can be used for any TV Box or other android device. Hold "Volume +" and "Volume -" buttons in order to set the remote into pairing mode.
You will need to just connect Remote as a standard Bluetooth control device in accessories settings.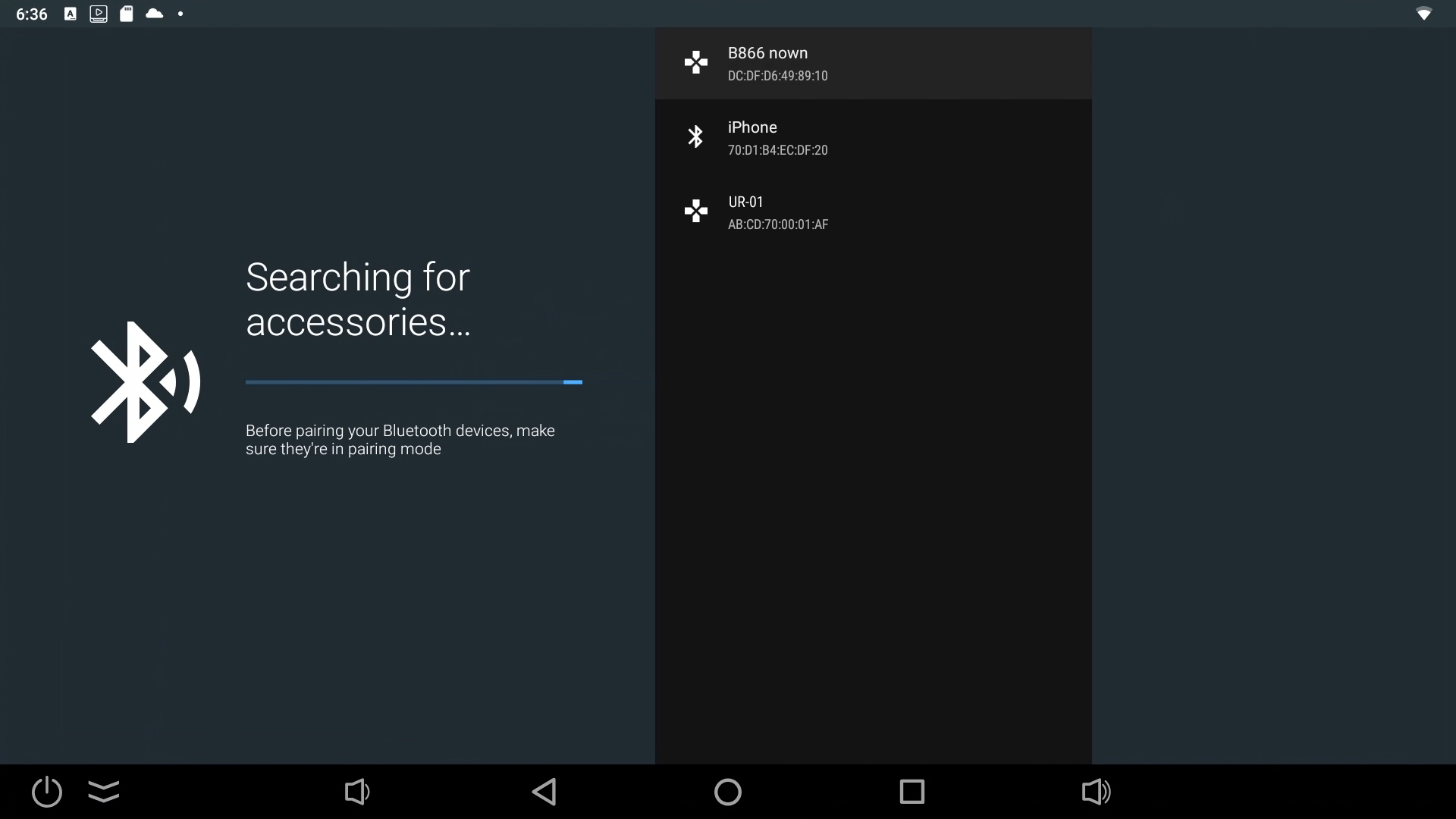 Ugoos Remote also has IR learning button function.
This function available only for right side "Power" button. Simple actions should be provided
After the Ugoos remote control powered on, press and hold the "Power" button for about 3 seconds, then release the finger after the red light keeps on, and then it enters learning status.

Hold the remote control to be learned, point it at this remote control with a distance about 3-5 cm, then press needed button to be learned.

After the learning is successful, the red light flashes twice and then go out to indicate success. Note that the Ugoos remote will automatically exit learning state after about 10 seconds.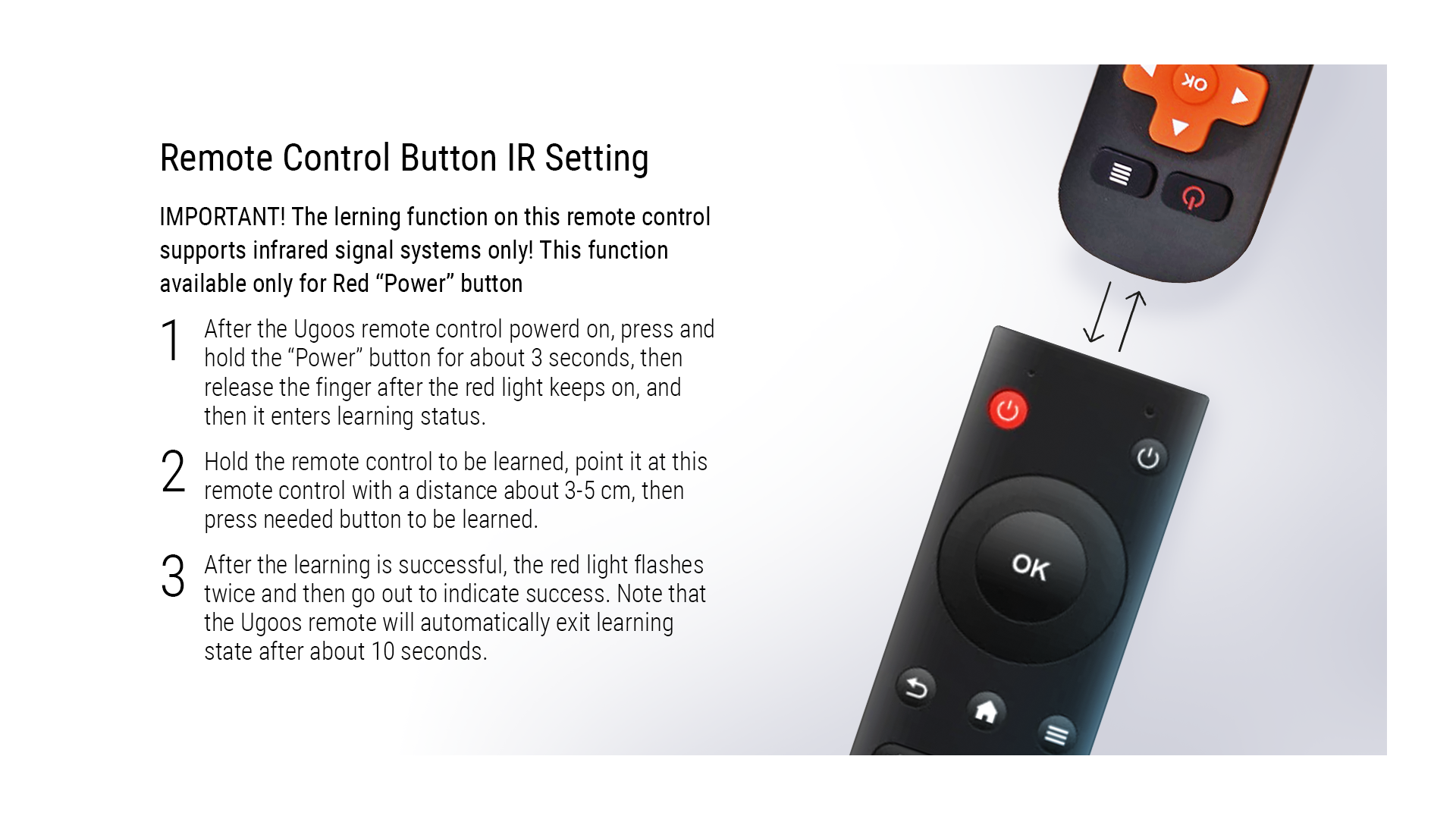 Ugoos Remote Calibration
For Ugoos remote calibration you need:
-> Hold "OK" and "Home Button" until light indicator turns on
-> Place remote on the plain surface and wait until the indicator turns off