What is HDMI CEC in Ugoos devices?
Consumer Electronics Control (CEC) is a feature of HDMI connection designed to allow users to command and control devices connected through HDMI by using only one remote control. In our case, by using the remote control of a television set to control TV Box or other devices.
HDMI-CEC allows Ugoos devices connected to your TV through HDMI ports to communicate back and forth. Depends on the model of your TV, it can have some control over the devices, and the Ugoos devices can have some control over the TV.
Different TV sets' producers have different trade names for this function such as:
Anynet+ (Samsung)
Aquos Link (Sharp)
BRAVIA Link, BRAVIA Sync, Control for HDMI (Sony)
CE-Link, Regza Link (Toshiba)
E-link (AOC)
EasyLink (Philips)
Fun-Link (Funai, Sylvania, Emerson, Magnavox, Philips)
HDMI-CEC (Hitachi)
SimpLink (LG)
T-Link (ITT, Thomson)
VIERA Link, HDAVI Control, EZ-Sync (Panasonic)
In Ugoos devices, you can find CEC menu in Settings -> HDMI -> CEC Settings
In Ugoos devices we made this function more effective, adjustable and understandable for our users:
We have implemented following functions for more detailed adjust of CEC:
Turn on/off CEC

Turn on/off TV (one key play/one key power off)

Sleep/wake device when TV off/active

Wake device from power off/hibernate state

Auto change language

TV volume control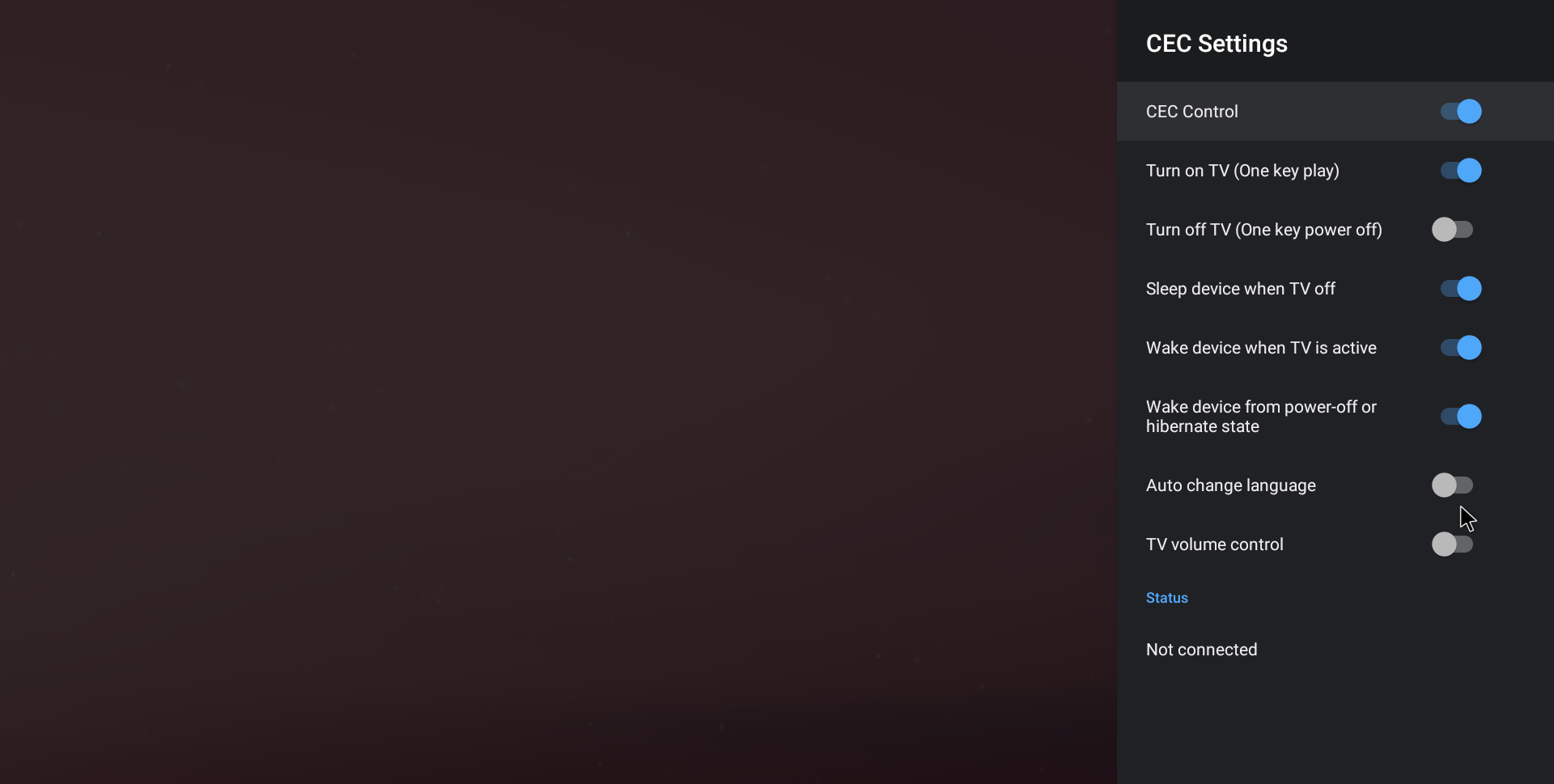 Status bar shows if device with CEC function is connected or not.
In order to use CEC function make sure your TV support it and enabled in settings. Depends on TV sets' models it is possible that some functions will not be available.