What is the difference between X2, X3 and Ugoos AM6 Families TV Boxes?
X2 and X3 families devices united under one optimal conception to provide middle range devices with extended lifetime options not only for home tasks but for business cases as well. Optimal combination of hardware SoC and housing case can solve a wide range of tasks with help of brand Ugoos software developed exclusively for these models.
X2 Family devices use Amlogic S905X2 SoC - CPU: Quad-Core Cortex-A53 up to 2.0GHz and GPU: ARM Mali-G31MP2
X2 Family consists of two devices: X2 Cube and X2 Pro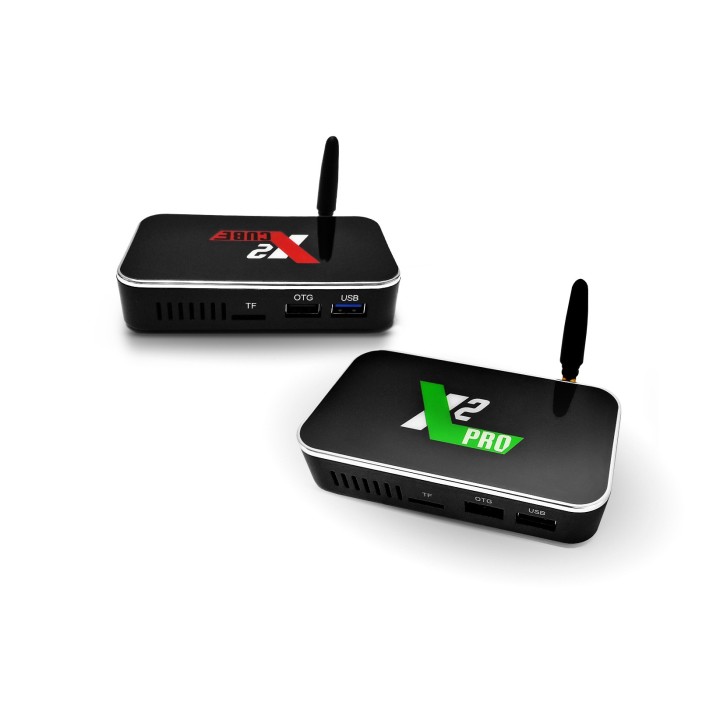 Main difference between two models are amount RAM and ROM:
X2 Cube 2/16 GB
X2 Pro 4/32 GB
Software (firmware) for both devices is identical.
X3 TV Box family based on new generation CPU S905X3, which has Cortex-A55 instead of Cortex-A53 in S905X2. New CPU gives about 15% clock speed increase and more efficient energy consumption. Also this SoC has Neural Network Accelerator (NNA) for AI solutions like voice recognition.
X3 Family consists of three devices: X3 Cube, X3 Pro and X3 plus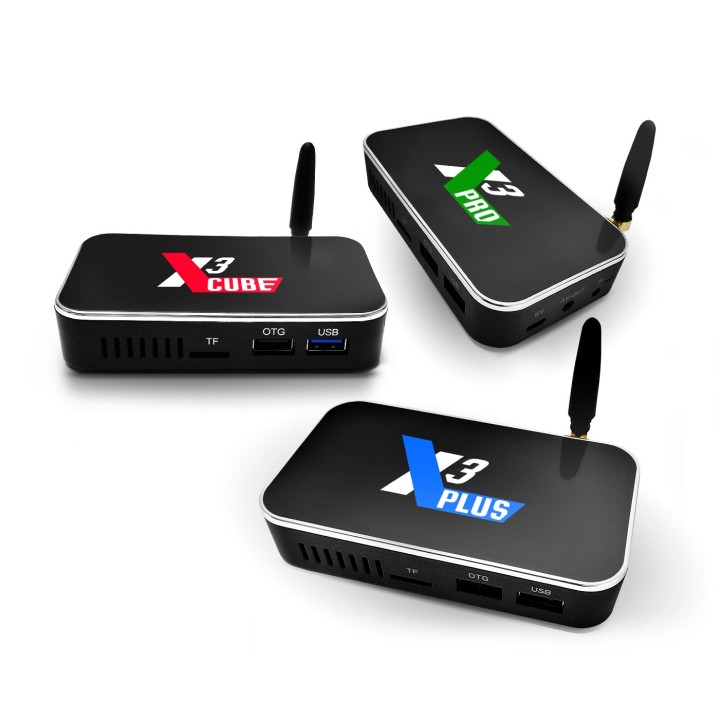 As X2 devices, X3 devices models with different RAM and ROM:
X3 Cube 2/16 GB
X3 Pro 4/32 GB
X3 Plus 4/64 GB
Software (firmware) for all devices is the same.
What is the difference between AM6 and AM6 pro/plus?
Ugoos AM6 series is a row of devices created for extended row of tasks. All the components were chosen very carefully to provide full compatibility and fast work. Stress tests helped to choose optimal combination of metal housing and specific heatsink for long time operation 24/7.
Ugoos AM6 and AM6 Pro works under Amlogic S922x SoC. Quad core ARM Cortex-A73 and dual-core ARM Cortex-A53 CPU with Mali TM-G52 MP6 provides a great performance for any Android software and smooth playback.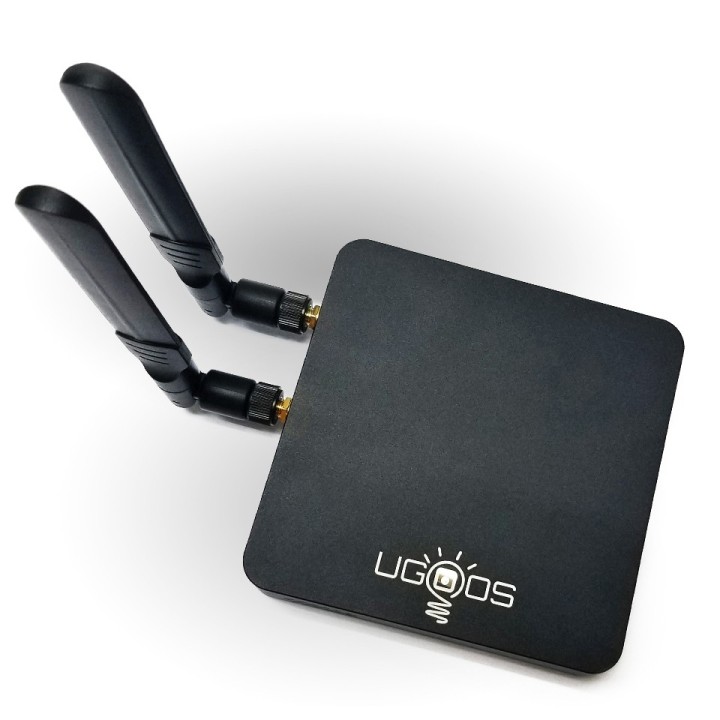 Main difference between these models is RAM and ROM: AM6 has 2/16 GB and AM6 Pro has 4/32 GB. Both devices equipped with triple A RAM and ROM chipsets.
AM6 Plus equipped with newer Amlogic S922xj.
If you have questions, pleases ask in website chat